Economic Development Overview
Powered by a mix of agricultural and industrial industries, Fairmont has become one of the state's leading rural communities. It has a significant industrial manufacturing base and a healthy combination of national and home-grown companies are among the more than 500 businesses operating in the city. Fairmont's community and economic development efforts drive Fairmont to be one of southern Minnesota's best cities for access to transportation, land availability, workforce and quality of life. Recognized as one of the top micropolitan areas in the nation for new and expanding companies, Fairmont is a growing regional hub located in southern Minnesota.
During 2015, Fairmont's Economic Development Authority assisted numerous businesses by providing educational materials, direct support and financial assistance. As a result, approximately 194 jobs were retained, 31 jobs will be created and approximately $7,750,000 in private investment was encouraged. Fairmont is excited to be a partner in all of the projects and wishes to congratulate the businesses on their growth!
Although FEDA assisted a number of businesses with their growth in 2015, there were also many projects that did not receive incentives. According to our building permits, new commercial construction is valued at $11M and business additions or remodels total $2,275,000. These numbers prove that businesses are confident in Fairmont as a home for their business!
For years Martin County has been gaining momentum as a value-added ag processing center and an area beginning to explore renewable fuels. In 2001, CHS, Inc. constructed a $75 Million soybean processing facility, and several updates and expansions have followed. In the summer of 2008 BioFuel Energy, LLC began production and was one of Minnesota's first 100 Million gallon ethanol plants and was just recently purchased by Green Plains Renewable Energy, Inc. Four miles to the west, Valero Renewable Fuels produces over 100 million gallons annually at its ethanol plant. Combined these three plants have created over 150 jobs with an average annual wage of approximately $40,000 per year.
Linsey Preuss
City of Fairmont Economic Development Director
100 Downtown Plaza
Fairmont, MN 56031
Phone: 507-238-9461
Email: lpreuss@fairmont.org
Website: http://www.fedamn.com
---
Martin County Economic Development Authority
In 2007, the Martin County Economic Development Authority (MCEDA) partnered with the Regional Center for Entrepreneurial Facilitation (RCEF), a non-profit entrepreneur and business development organization to develop, brand, and implement an economic development program called IGNITE. The mission is to Inspire
Growth and Nurture Innovative Talent through Empowerment, which mirrors the unique and established RCEF business model. The IGNITE program was put in place to provide individuals, entrepreneurs, and existing businesses in Martin County with the resources, support, and inspiration they need to prosper in the competitive marketplace. All the IGNITE services are confidential and of not cost to the client. Some of the business consulting services provided are business plan writing and development, feasibility assessments, start-up and expansion assistance, sales and marketing, market research, financial analysis, and strategic planning.
Scott Higgins
Martin County Economic Development Authority
201 Lake Avenue
Fairmont, MN 56031
Phone: 507-235-3124
Email: scott.higgins@co.martin.mn.us
Website: http://martincountyeda.org/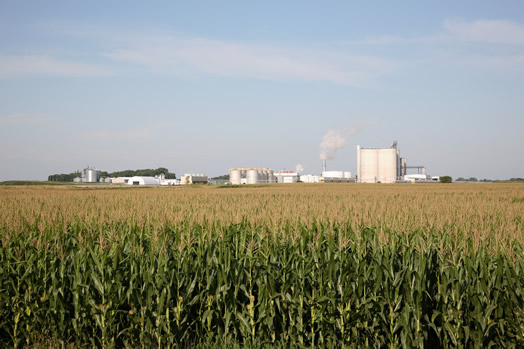 ---
Financial Assistance
A wide variety of special financing programs are available to qualifying businesses. The majority of the programs concentrate on providing assistance to industrial types of firms but there are exceptions. The following brief description can be used as a guide to the various governmental financing programs.
Local Programs

Job Opportunity Building Zone (JOBZ)
Allows up to 12 years of property tax exemptions on all new improvements, corporate state income tax, sales and use taxes and tax credits for qualifying businesses. For further information please contact:
Linsey Preuss
Fairmont Economic Development Coordinator
Fairmont Economic Development Authority
P.O. Box 751
100 Downtown Plaza
Fairmont, MN 56031
507-238-9461
City Revolving Loan Fund
Through the Fairmont Economic Development Authority (FEDA), reduced interest rate loans are available on a matching basis for business expansion projects. The loans are normally subordinated to conventional financing and the criteria is adaptable but is normally 30% of the project cost up to $75,000. Other requirements include assistance can not exceed $10,000 for each FTE (full time equivalent) created or retained. The interest rate and term are negotiable within a general range. For further information please contact:
Tax Increment Financing
Tax increment financing (TIF) programs are available for those businesses where physical expansion will result in a significant increase in normal property taxes. The program is tightly regulated by the State. For further information please contact:
Fairmont Business Development Center
The Fairmont Economic Development Authority (FEDA) has acquired an industrial building for use as an industrial incubator. The Center offers low cost. Over 12,000 square feet of space is available with loading docks, exterior truck access, concrete parking area and other related amenities. For further information please contact:
Equity Investors
The Fairmont area has a large number of successful individuals and/or companies that regularly consider equity investment opportunities. The diversity and variation in the types of firms within the community makes it possible to evaluate any size of equity investment opportunity that may be proposed. For information about potential equity investment, please contact:
Minnesota Community Capital Fund (MCCF)
MCCF loans are competitively priced and offer the benefits of negotiable interest rates and terms. Loans are available to finance:

Fixed assets
New building construction
Building remodeling/renovations
Leasehold improvement
Business acquisitions
Machinery & equipment purchases, renovations, and moving expenses.
Working capital

Regional

Region 9 Revolving Loan Fund
The Regional Development Commission for this area operates a revolving loan program specializing in assisting industrial types of projects. For further information, please contact:Region 9 Development Commission
410 South 5th Street
Mankato, MN 56001
507-387-5643
Southern Minnesota Initiative Foundation (SMIF)
The Initiative Fund for this area operates a revolving loan fund that can assist a variety of project types. For further information, please contact:Southern Minnesota Initiative Fund
P.O. Box 570
Owatonna, MN 55060
507-455-3215

State Programs

Small Cities Program
The State of Minnesota through the Department of Employment and Economic Development (DEED) provides a matching business loan program that provides a grant to governmental units that is then lent to private business enterprises. Application is made through the individual cities or counties. For further information, contact the appropriate local governmental agency or DEED directly.Department of Employment & Economic Development
121 East 7th Place
500 Metro Square
St. Paul, MN 55101-1421
612-297-1844
800-657-3858

Leasehold improvement
Business acquisitions
Machinery & equipment purchases, renovations, and moving expenses.
Working capital
---
Demographic Information
The City of Fairmont Economic Development Director regularly reviews and reports on regional economic and demographic trends.