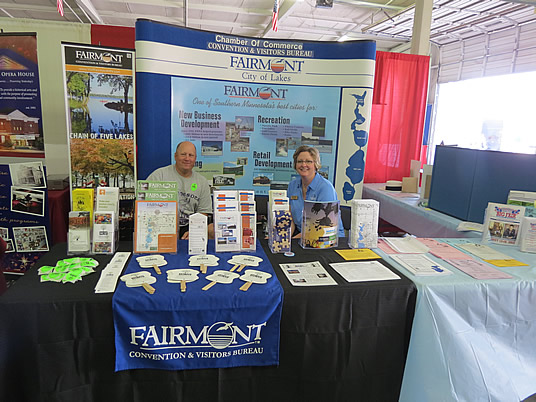 The Fairmont Area Chamber of Commerce publishes two different types of newsletters for our members. We produce the Chamber Connections E-Newsletter weekly and the Chamber Communications monthly. Review the listings below to be directed to our newsletters and publications.
---
Newsletters
Chamber Connections
Our weekly e-newsletter that keeps members up-to-date on information pertaining to HR, Legislative Issues, Chamber events and functions and more. This newsletter is emailed every Monday at 7:00 a.m. If you are a member and would like to receive this publication or would like a copy of a past publication please email info@fairmontchamber.org.
Chamber Communications
Our monthly Chamber newsletter keeps our members, as well as the community up-to-date on information pertaining to community events, Chamber events and functions, Chamber Member information and more. This publication is emailed out to all Chamber Members the 1st week of every month and is mailed to all Fairmont Sentinel subscribers.
Publications
Martin County Visitors Guide
Our annual Visitors Guide provides information about Fairmont and Martin County in one handy little book. If you would like to receive a printed version of our Visitors Guide please email info@fairmontchamber.org.
City of Lakes Community Directory
In the Community Directory, you will find general utilities information, emergency and non emergency numbers, postal information, license information, area transportation, legislative representatives contact information, government agencies, all area clubs and organizations contact information and more. Click here to download this booklet.