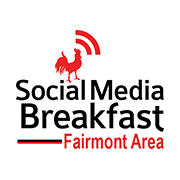 Social Media Breakfast is held monthly. The next session will be held on March 27th from 9 to 10 am at Southern Minnesota Educational Campus, 115 S. Park St., in Fairmont.
---
---
During this session (Donation Requested: $10), instructor Kristeena Patsche (Social Media Manager at Minnesota Soybean) will cover "Facebook Advertising 101" with a session on "Promotional Videos using iMovie" by instructor Katy Gonzalez (Assistant Director at Fairmont Area Kinship) to follow.
---
Marketing is changing and it is more important than ever to embrace the tools that are available for businesses. Are you leaving money on the table by not embracing social media?
---
Social Media Breakfast – Fairmont Area is made possible in part by a technology grant from the Blandin Foundation.