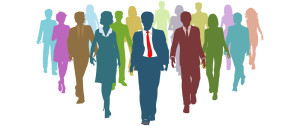 2015 was a year of change and successes in the business world. Initially, we asked our two newspapers for five highlights in Martin County with the intention of selecting the top five, but we settled on featuring ten.
In February, the purchase by Downs Food Group prevents Fairmont Foods from closing saving 170 jobs.
Last Spring, Project 1590 unveiled the top ten projects selected by online votes. Committees were formed and are active today! CLICK HERE to visit Project 1590's website.
About that same time, the City of Fairmont hired a full-time Economic Development Director. Linsey Pruess just celebrated her one-year anniversary!
Soon thereafter, Southern Minnesota awarded the city $32,950 to further the efforts of the "Brain Gain" Committee. No branded "Fairmont Area Life" the project encourages professionals to relocate to the area to work, live and raise their families.
Blandin Foundation selected Martin County as a Blandin Broadband Community in 2014, but the technology grants that followed took shape in March of 2015 bringing several projects to life. High school students learned about coding during a two-week App Camp held in August. The Fairmont Area Calendar (fairmontareacalendar.com) got a facelift, advertising and publicity. Coffee Connections, a mobile tech ed effort for the public was created and held seminars in various community meeting venues throughout Martin County. The Fairmont Area Chamber's Social Media Breakfasts were born from that grant.
A five-year effort culminated in the creation of TownCenter, the home to four new businesses in Trimont. The grocery store, gas station, liquor store and Ace Hardware broke ground in May and began greeting the public in November.
Announcements of facilities expansions were notable during the latter half of the year. Commitments of tens of millions of dollars from health care community with expansions planned at Mayo Health System-Fairmont, Lakeview Methodist Health Care Center, Ingleside Assisted Living and United Hospital District came during the summer months.
Around the same time, Fairmont was recognized as Minnesota's first "Bookend Community" meaning that all doctors in the city committed to send their youngest patents home with a free book and advice for their parents…"Read to your child every day."
Our community is used to being first. In 2013, Fairmont became the first in the nation to commit to Top 20 principles which proposes 5 keys to building a positive, healthy and successful community:
Live Above the Line
Help Others Succeed
Communicate "You Matter"
Honor the Absent
See the Problem, Own the Problem
The Top 20 Team returned to Fairmont in August and led community seminars to about 150 people.
Confidence in the local economy was notable in October when the Fairmont Chamber Ambassadors celebrated with six business with Multiple Groundbreakings and Ribbon Cuttings.
United Health District (Future Home)
Papa Murphy's (New Home)
Commodity Services (Future Home)
Graffiti Corner (Future Home)
Gethmann Dental Office (New Home)
The Marina Lodge (Expansion)