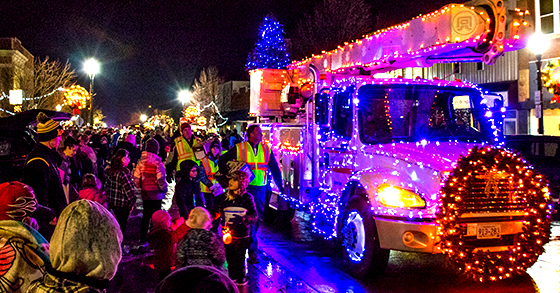 2018 Glows Parade Registration
---
It's time to place your entries for the 2018 Glows Parade! The parade will take place Friday, November 16th beginning at 6:00 pm. Clubs, organizations and businesses are encouraged to participate is this time-honored Martin County Tradition. Get creative and let your lights shine!
CLICK HERE to download and print the registration form. Completed entry forms may be faxed to 507-235-8411, delivered to the Fairmont Area Chamber office at 323 East Blue Earth Avenue, or mailed to P.O. Box 826, Fairmont, MN 56031.
The registration deadline is Monday, November 5th. Contact Kandi at the Fairmont Area Chamber of Commerce by calling (507) 235-5547 for more information.