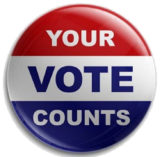 2018 Elections will be held Tuesday, November 6th
Click here for the Martin County Polling Place Finder.
Click here for the City of Fairmont Precinct Map.
For more election resources, visit the Martin County website.
---
LOCAL CANDIDATE FORUMS



---
BROADCAST
Candidate Forums will be BROADCAST LIVE on Channel 13 and KSUM Radio.
They will also be broadcast live ONLINE (CLICK HERE)!
Call in questions for candidates: 238-3952
REBROADCAST ON LOCAL ACCESS CHANNEL 13
Senate, Representative & Governor forums will be rebroadcast October 6 & 7 at 6 & 12 am and pm & October 20 & 21 at 3 & 9 am and pm
City of Fairmont and Fairmont School Board forums will be rebroadcast October 13 & 14 at 3 & 9 am and pm & October 29 & 30 at 3 & 9 am and pm
Martin County forums will be rebroadcast October 13 & 14 at 12 & 6 am and pm & October 29 & 30 at 12 & 6 am and pm
MN STATE SENATE, REPRESENTATIVE, GOVERNOR AND ATTORNEY GENERAL CANDIDATE FORUMS
October 3rd, 2018 | 7:00pm – 9:00pm
Fairmont City Council Chambers
FAIRMONT MAYORAL & CITY COUNCIL CANDIDATE FORUMS
October 10th, 2018 | 7:00pm – 8:00pm
Fairmont City Council Chambers
SCHOOL BOARD CANDIDATE FORUMS
October 10th, 2018 | 8:00pm – 9:00pm
Fairmont City Council Chambers
COUNTY COMMISSIONER, AUDITOR, RECORDER, SHERIFF AND ATTORNEY CANDIDATE FORUMS
October 11th, 2018 | 7:00pm – 9:00pm
Fairmont City Council Chambers
---
2018 ELECTION OFFICES



---
FEDERAL OFFICE
U.S. Representative – MN District 1

Candidate Name
Party
Jim Hagedorn
Republican
Dan Feehan
Democratic-Farmer-Labor

U.S. Senator – MN

Candidate Name
Party
Jim Newberger
Republican
Amy Klobuchar (Incumbent)
Democratic-Farmer-Labor

U.S. Senator – MN (Special Election)

Candidate Name
Party
Karin Housley
Republican
Tina Smith (Incumbent)
Democratic-Farmer-Labor
STATE OFFICE
MN State Representative – District 23A

Candidate Name
Party
Bob Gunther (Incumbent)
Republican
Heather Klassen
Democratic-Farmer-Labor
COUNTY OFFICE
Martin County Commissioner – 4th District
Dan Schmidtke (Incumbent)
Richard Koons
Martin County Commissioner – 2nd District UNOPPOSED
Tom Mahoney (Incumbent)
Martin County Auditor/Treasurer – UNOPPOSED
Jim Forshee (Incumbent)
Martin County Surveyor – UNOPPOSED
Ben Madsen (Incumbent)
Martin County Recorder
Diane Sanders (Incumbent)
Clark Berry
Martin County Sheriff – UNOPPOSED
Jeff Markquart (Incumbent)
Martin County Attorney – UNOPPOSED
Terry Viesselman (Incumbent)
CITY OFFICE
Fairmont Mayoral Candidates
Debbie Foster (Incumbent)
Jeff Weber
Fairmont City Council Candidates

Ward 1

Ward 3
Bruce Peters (Incumbent)
Randy Lubenow
SCHOOL DISTRICT
Fairmont School Board Candidates
3 POSITIONS AVAILABLE
Rufus Rodriquez, Mike Edman, Martha Myren, and John Gibeau